Outlet Store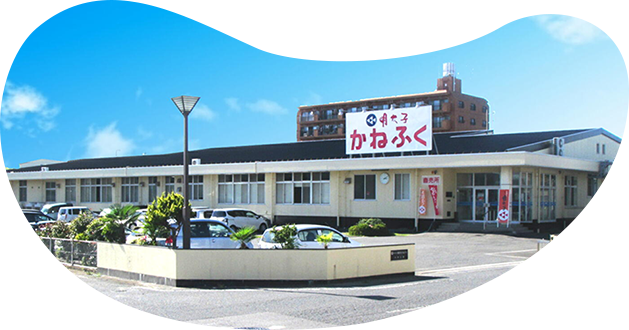 Kanefuku Outlet Stores
Unique to manufacturer's outlet stores

At the Hakata factory, we carry out everything from the pickling of raw eggs to the final product. In an outlet store, we
have not only our classic Karashi Mentaiko, but we are proud to offer a variety of products not available online and ideal
for souvenirs, like Hakata Limited Edition Karashi Mentaiko or "Yaki-Teba Mentai" that's easy to cook in a microwave
oven.

Benefits of visiting the store

We are happy to offer special prices to customers who visit us directly. In addition, we have many bargain items for each
season. We also issue point cards for customers who purchase at the Higashihama factory outlet store. Valid from the
day of issue, as a member you will collect points from that day. There is no admission fee or annual fee.

Popular sales by weight

At the outlet store's most popular sales corner, we sell by weight so you can buy just as much as you want.
Available for home use, of course, but also recommended as a gift item.
We periodically have special promotional products and sales unique to our manufacturer's
outlet stores. All of our staff are waiting for your visit. Please feel free to drop in.
Hakata Factory Outlet Store

1-5-17 Higashihama, Higashi ku, Fukuoka, 812-0055, Japan
Tel. +81-92-631-3090 / Fax. +81-92-631-3711
Opening hours: 10:00 - 18:00
Parking: Available

Oarai Factory Outlet Store

541 Gotanda, Oarai-machi, Higashi Ibaraki-gun, Ibaraki Prefecture, 311-1306, Japan
Tel. +81-29-266-3438 / Fax. +81-29-266-3437
Opening hours: 9:00 - 17:00
Store holidays: Sundays, public holidays